There is a children's book based on a true story from the Central Park Zoo called And Tango Makes Three. It tells the story of two male penguins in love that want a baby penguin of their own. The zookeepers notice them trying to sit on and hatch a rock, so they help them adopt a discarded egg to raise. It was through this book that our spotlight recipients, Matt and Andrew, revealed to their family that they were adopting.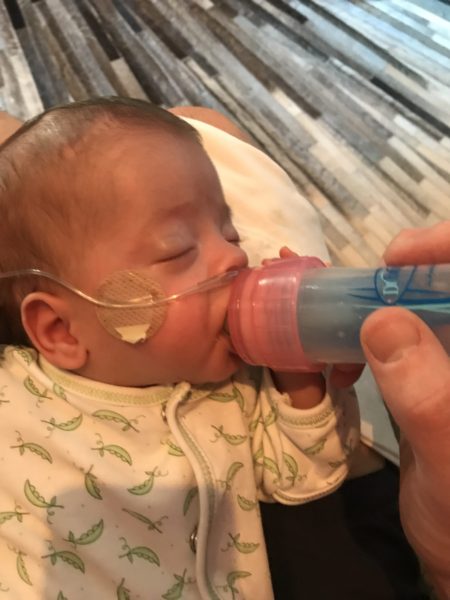 They were originally told the process could take anywhere from 6 months to 2 years.
They applied through an adoption agency in September, completed their family profile around Thanksgiving, and in March they received a call.
There were no specifics except a baby was born prematurely in Orlando and they were asked if they were interested in the case.
"Absolutely!" – and with that they were on a plane from D.C. to Winnie Palmer the next morning.
"We became her dads the next day."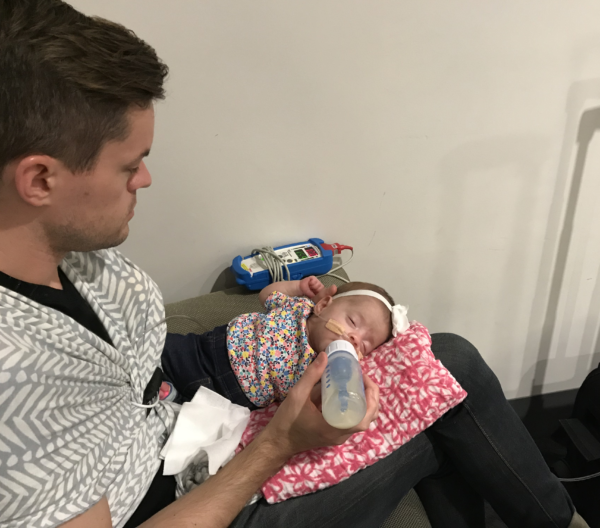 This baby, new to the world, could not have found better caregivers parents that would pause their lives to be with her for the precious first weeks. Born sixteen weeks early, she was a mere 1 pound 7 ounces, no longer than a piece of paper.
"It became normal how small she was." Matt said. 
Matt worked remotely to stay with their new little girl full-time and Andrew traveled back and forth to D.C. for work.
They named their baby Carey Hill, two names they both liked separately (one from a middle name, another from a grandmother's maiden name) and together it just fit.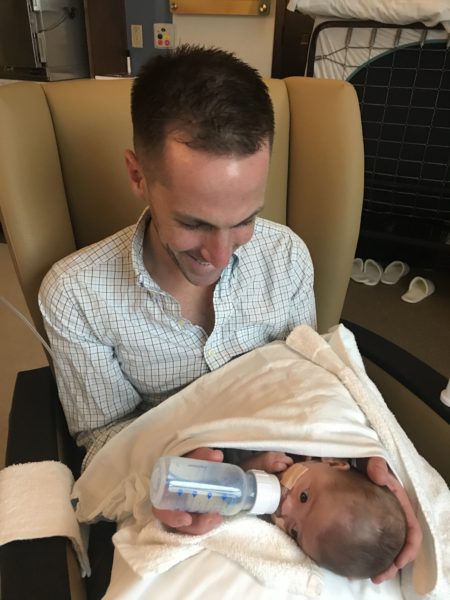 Regarding every aspect of adding her into the family Andrew said,
"Our hearts knew." 
It was at about 35 weeks that their lives led to the milk bank. Carey Hill had been receiving donor milk, but was going to be switched to formula. Matt said there was no question about it, understanding each of the significant hurdles she had to overcome – they needed to keep her on donor milk.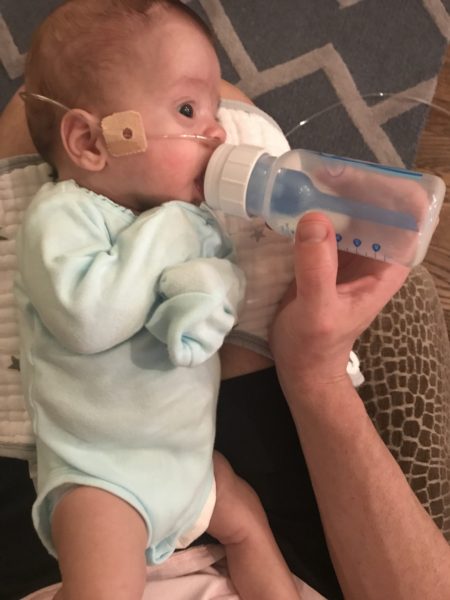 I could hear his pride over the phone when he called the milk bank. I remember thinking, "This is someone honored to be a father."
Each encounter only reaffirmed that impression, from the emergency milk delivery through torrential summer rain, to the final pick up of milk that would be carried on the plane.
Carey Hill had a developmental assessment week one and she performed far better than a typical baby in her case. Given her challenges, she was doing great and continues to do better and receive donor milk in D.C.
"I remember the first 1mL; we were so nervous to press the button." Matt reflected on feeding his daughter. 
He said for him and Andrew, there was no exposure to breastfeeding prior to their experience of receiving donor milk. Overtime, they became incredibly grateful and learned the importance of the natural, life-saving food.
The NICU experience in itself was new, as there is no way to know what it is like until you are there yourself and can gain an appreciation for the families that endure the uncertainty and trials for months.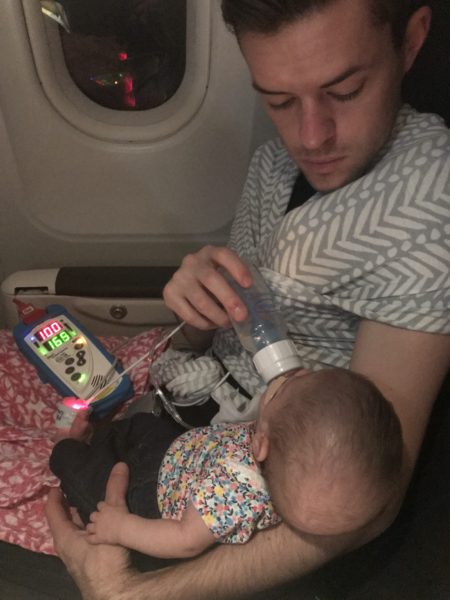 "NICU's are places of tremendous hope. These patients have so much going for them. Be open to learning about medicine, the team, and about the child. Be active in patient care and as an advocate and voice."
As for the milk donors, Matt and Andrew were continuously humbled by the community willing to give. It's a closed-donation; shipping off the milk and knowing it benefits families desperately needing it for their babies' survival. It's important to share with others that receiving donor milk is an option and a great one at that.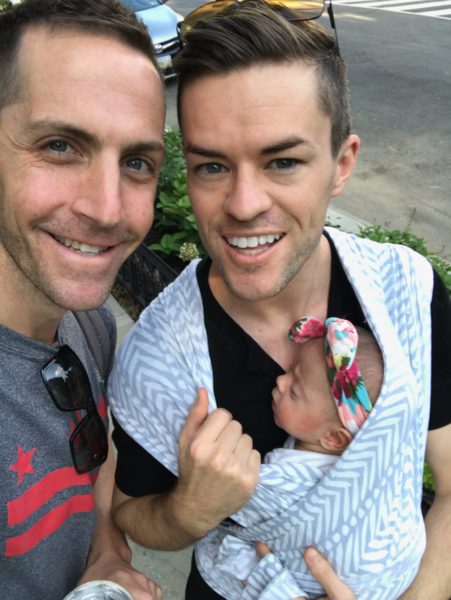 "We are incredibly grateful to these women we will never know. They are part of our journey now." 
Now, Carey Hill at 4 weeks corrected age, is 8 pounds 5 ounces and eating all the time!
To over 1,000 donors that have taken the time to pump for Mothers' Milk Bank of Florida since our opening in 2015, imagine how many journeys you have a role in.
To Matt and Andrew: Orlando will always welcome you with open arms and cheer you on. Congratulations on the beautiful family you are creating.
To little Carey Hill: I think you are exactly where you belong. <3
Interview and story by Cheyenne Drews.