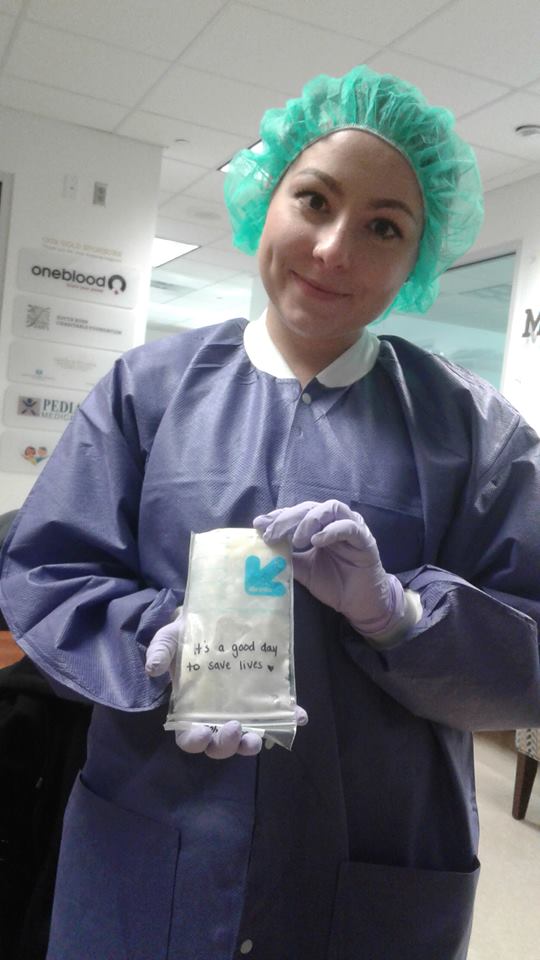 There are many opportunities to volunteer with the Mothers' Milk Bank of Florida.
Decanting: Working in our decanting lab to prepare milk to be thawed and pasteurized
Bottling: Using equipment to fill bottles with milk, using a heat sealer on lids, and testing bottles to ensure milk safety
Office collating: Creating donor packets for screening and shipping, preparing shipping materials
If you are interested in the following positions please fill out the Volunteer Form and email  the completed form to our Volunteer Coordinator, Mirta Costas at [email protected] or send a completed printed copy of the form to:
Mothers' Milk Bank of Florida
8669 Commodity Circle, Suite 490
Orlando, Florida, 32819
Alternately, you can find us on Volunteer Match
We are happy to sign off on court mandated volunteer hours, school hours, or host you and your friends!
If you are interested in working in our lab, please watch the training video below created by the Mothers' Milk Bank at Austin. This video shows the steps in processing human donor milk in a HMBANA regulated processing center.