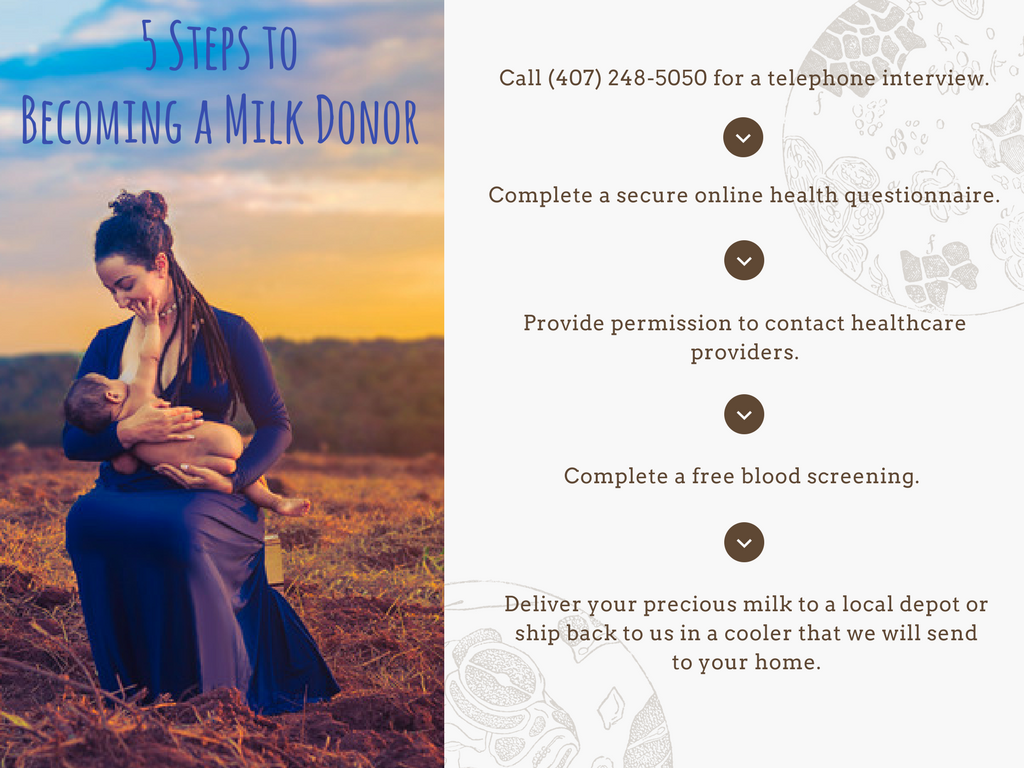 Steps to Donate Milk
Call 407-248-5050 for a telephone interview.
Complete a secure online health questionnaire.
Provide permission to contact healthcare providers.
Complete a free blood screening.
Deliver your precious milk to a local depot or ship it via a returnable cooler.
Please Note:
You must be in excellent health.
You must be a non-smoker.
Milk must not be frozen longer than 8 months in a freezer that is cold enough to keep ice cream frozen.
There should be no cost to you for donating your milk. Your time pumping your milk for donation is greatly appreciated and a huge gift to tiny babies at risk.
Learn more about donating milk, who receives donor milk, and how the milk is processed.
Reach us by phone at 407-248-5050 to get started.