Dear Maria and Amy,
[An open letter to a milk donor and recipient family.]
Having worked in processing and donor screening, I have seen your names pass through the lab and my desk. I have wondered about your stories, your babies, and it has been my honor to finally learn about them. Born just three weeks apart, Brody and Benjamin came too early, at 23 and 24 weeks respectively.
On June 11th, 2018, at our celebration of three years as a milk bank, your worlds as mothers were able to come together.
I was able to speak with you Maria, for the first time in person (having spoken over the phone and through the mail) and your resilience humbled me.
You said your journey started with the hospital lactation consultant telling you about milk donation and that it was so easy to do. The whole time, you were just worried about the milk.
"It's meant for babies, to make a difference," you said with certainty.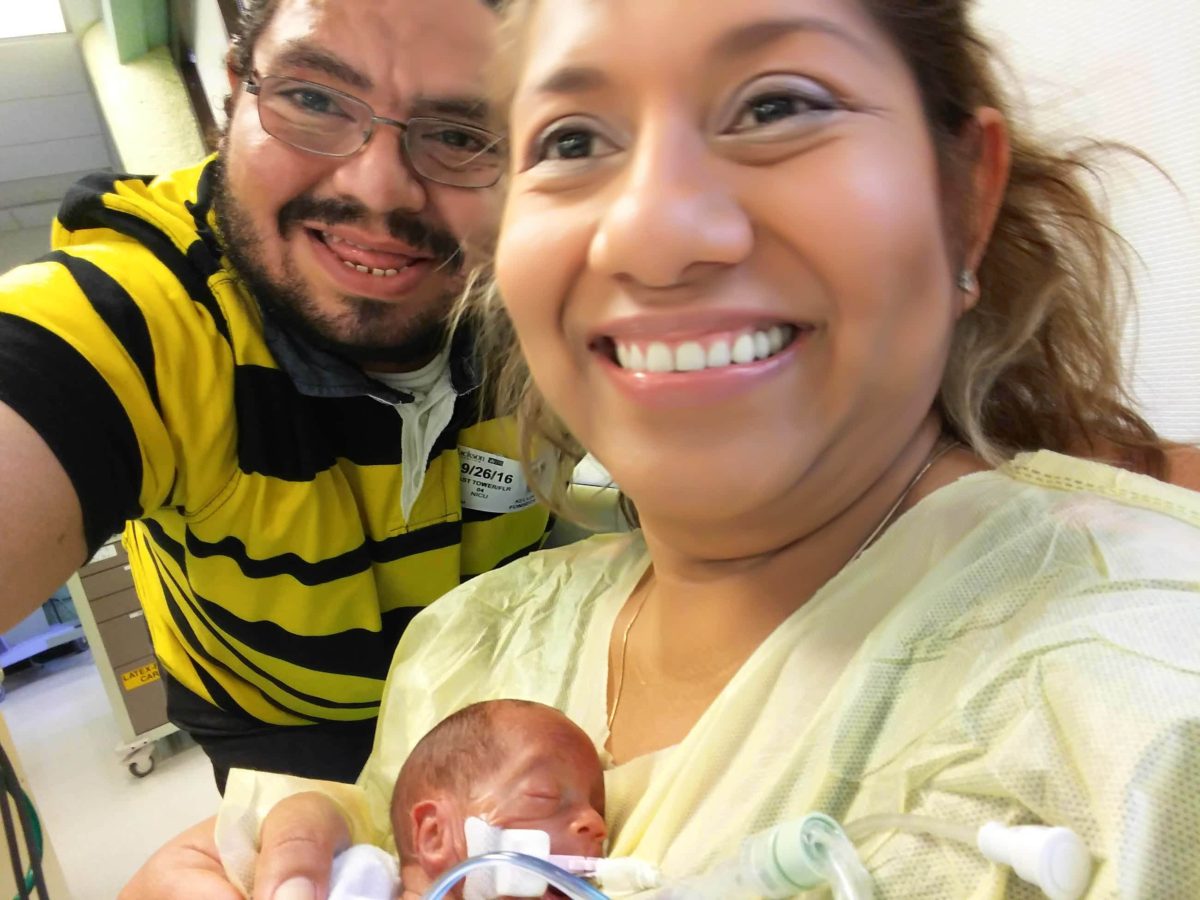 You knew just how special and precious it was, remembering the difficult feeling when your supply eventually came to a stop. "The only thing I was thinking was if one baby benefits, that's all that matters."
"I had Benjamin's picture with me the whole time."
Dating and labeling the milk, buying the dry ice, packing it up for the last time, Benjamin was there through it all, watching his milk be shared with tiny babies in need.
"I took pictures of every step. I couldn't be there when [the truck] picked up my box, so Kelvin took pictures of them driving away with it."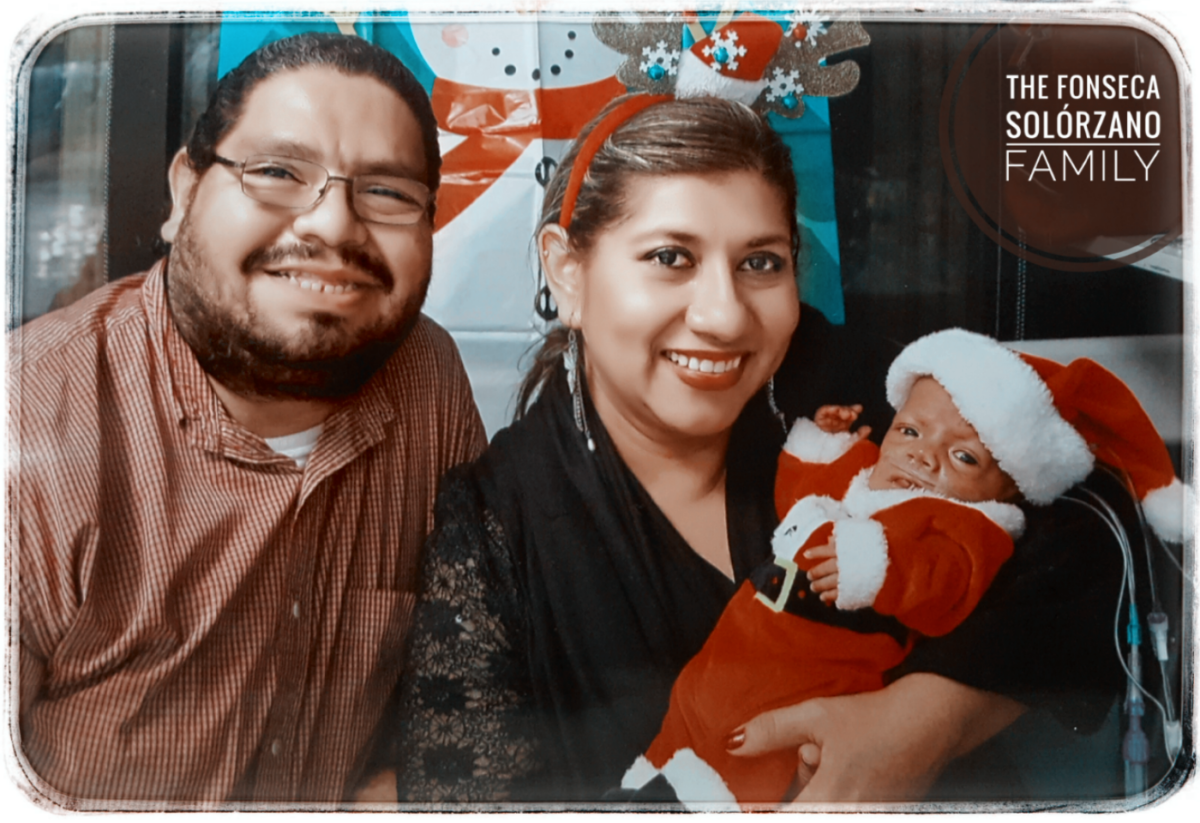 The time and heart it takes to pump each ounce of milk is endless, but I can only imagine that to donate in honor of a loss is especially difficult.
"The process of donating milk has given us peace to know that a little one(s) are growing and parents are feeling blessed to see them go home."
You credit Kelvin with being your support system.
There would be times that you were so tired, but Kelvin would wake you every three hours saying, "Don't fall asleep; you have to pump!"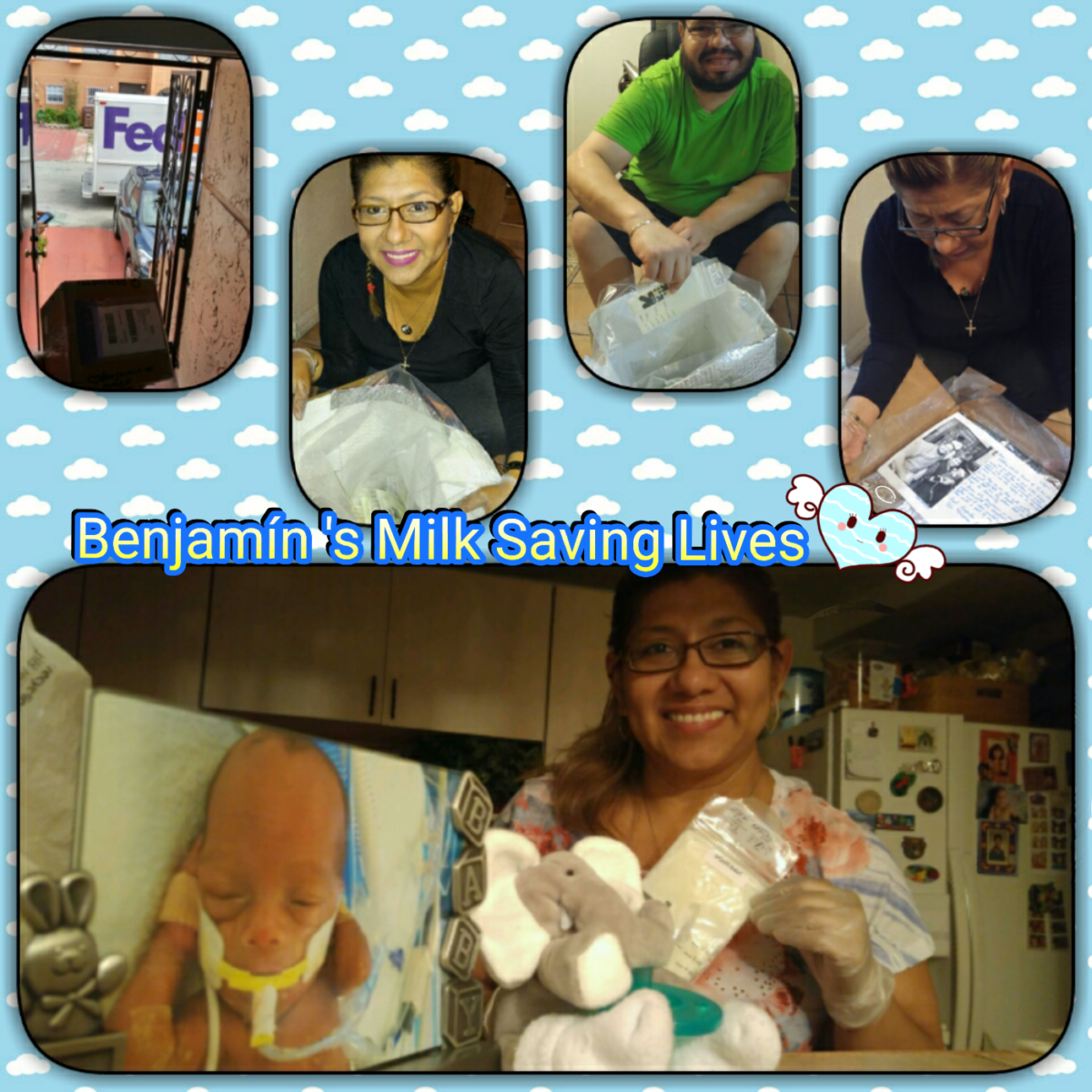 "It's a learning experience. We all need to learn a lot more about donating and receiving because we aren't taking advantage of [milk donation] like we could be" you said.
I was in awe surrounding your especially inspiring circumstances as "a family of donors", and you have been on both sides of it!
"I know what it's like to wait for a miracle. Every day you hope. So I knew that my milk could be a blessing to another family."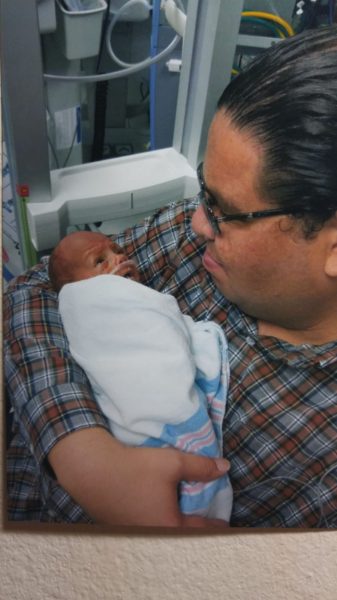 "We know how it feels to receive a selfless gift from someone you don't know, that even with their pain [they] want to give back to the community."
Kelvin himself is a two-time kidney transplant recipient.
"The gift of life changed our lives because a year later we were blessed with Benjamin. The breast milk we donated gave a chance for life to babies in need or mothers that chose to give them breast milk because they were not able to produce the milk.  Due to this donation, we became donors and someone became the recipient of that precious liquid gold that I pumped with so much love for Benjamin. In the same way, I gave [it] up without thinking who will get it."
Each hour of pumping and the difficulties of eventually letting the milk go was entirely worth it.
"I never imagined it to be so rewarding.  I was honoring my son and I did it with so much pride."
The recipient side isn't just a concept, it holds actual people and lives being affected by the generosity and consideration of strangers.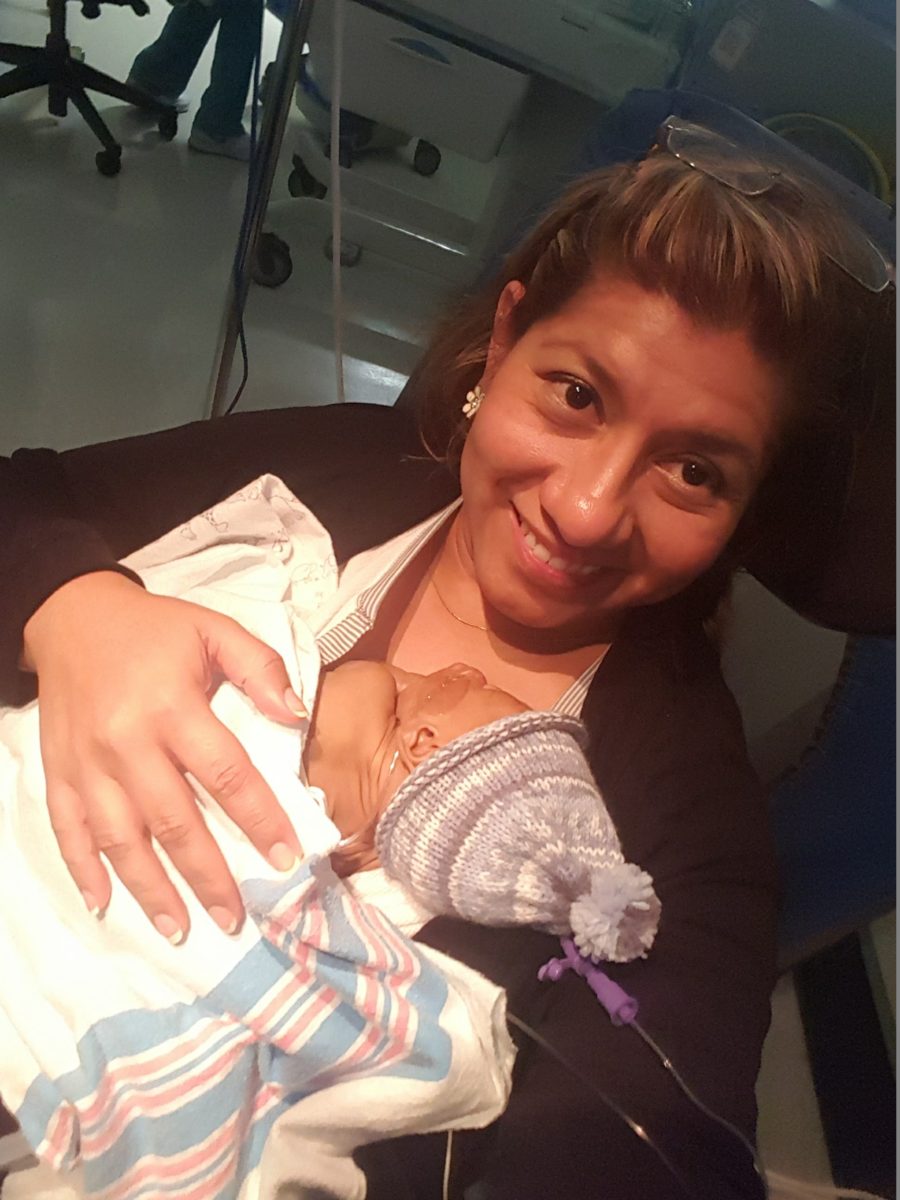 It was apparent at our Open House that it clicked for you, just how substantial the difference you made was. When baby Brody arrived in Amy's arms, a baby
well-known for having received donor milk, you, Kelvin, and everyone present were brought to tears.
As it turns out, both you, Maria and Amy, had your babies in the hospital at the same time.
Amy, you had gone through months and months of trials with Brody, and I was honored to introduce you to some of the donors that helped him thrive.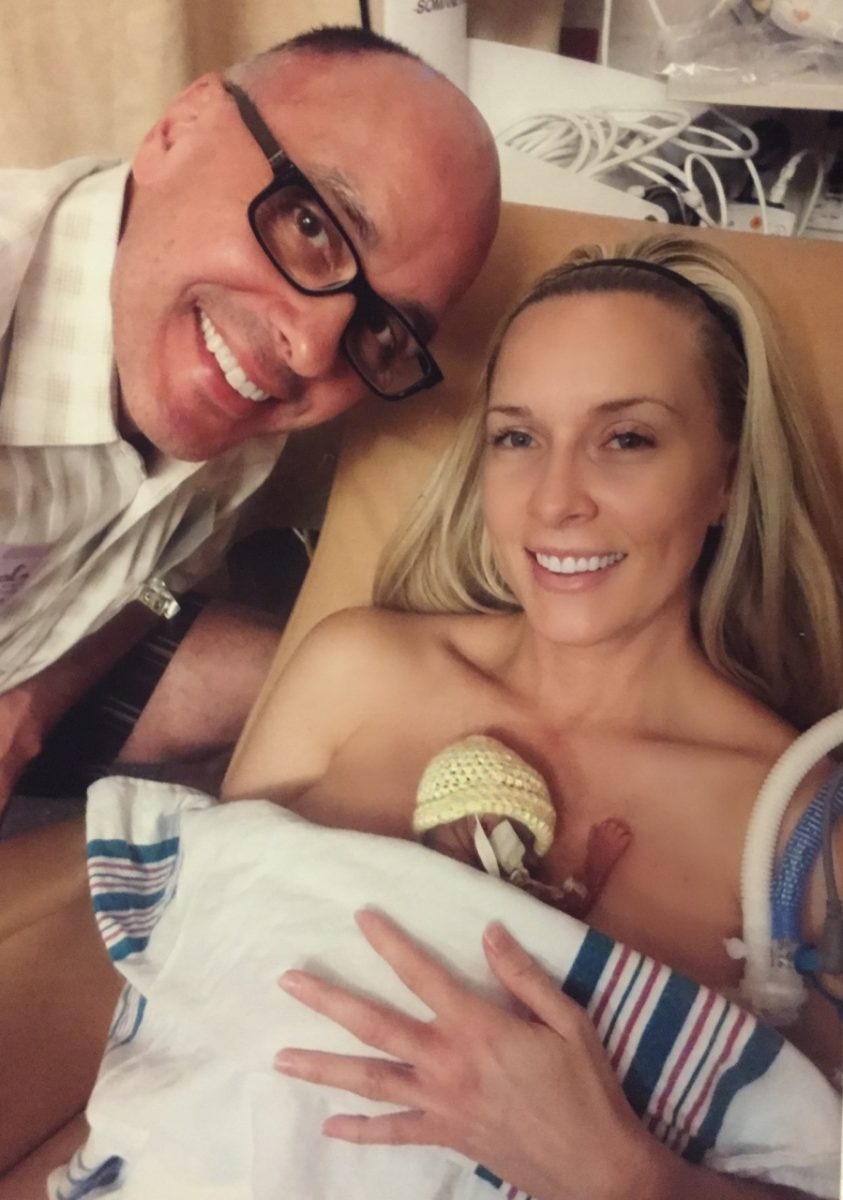 "As a mother, I was devastated that my body could no longer produce milk after twelve weeks for Brody."
Having delivered in your second trimester, so many obstacles were placed in front of you and the fact that you were able to stay focused and calm enough to continue pumping for three months, speaks to your determination to provide the best you can for Brody.
"Brody was given a 5% chance of survival, born at 23 weeks and weighing 1lb 2oz. With a whole lot of faith and the nutrition he received from amazing breast milk donors, we left the NICU after 148 days at a healthy 8 pounds!"
We saw the progression of your little one in photos and now have had the honor of welcoming him into our milk bank. Despite how difficult your beginning was, you continue to walk with hope and the determination to spread Brody's story as he leaves his mark on the world.
You said, "There were women out there that Brody and I had never met and knowing that they were a team alongside me as an incredible army, that is what has taken us from one pound, to 21 pounds!"
From our benefit concert to our 3rd Anniversary, thank you for the bravery it requires to tell your story.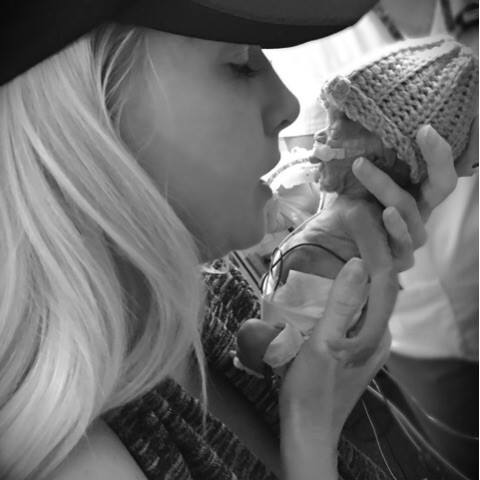 Maria had told me, "Getting to know Brody was amazing. I enjoyed [going] out there to see the process, dedication and the love that we received when we walked into MMBFL by all the staff."
"It fills me up with so much emotion that our little one has taken us to meet such an amazing group of people that love what they do."
Everyone was emotional hearing about your experience as a mom, Amy.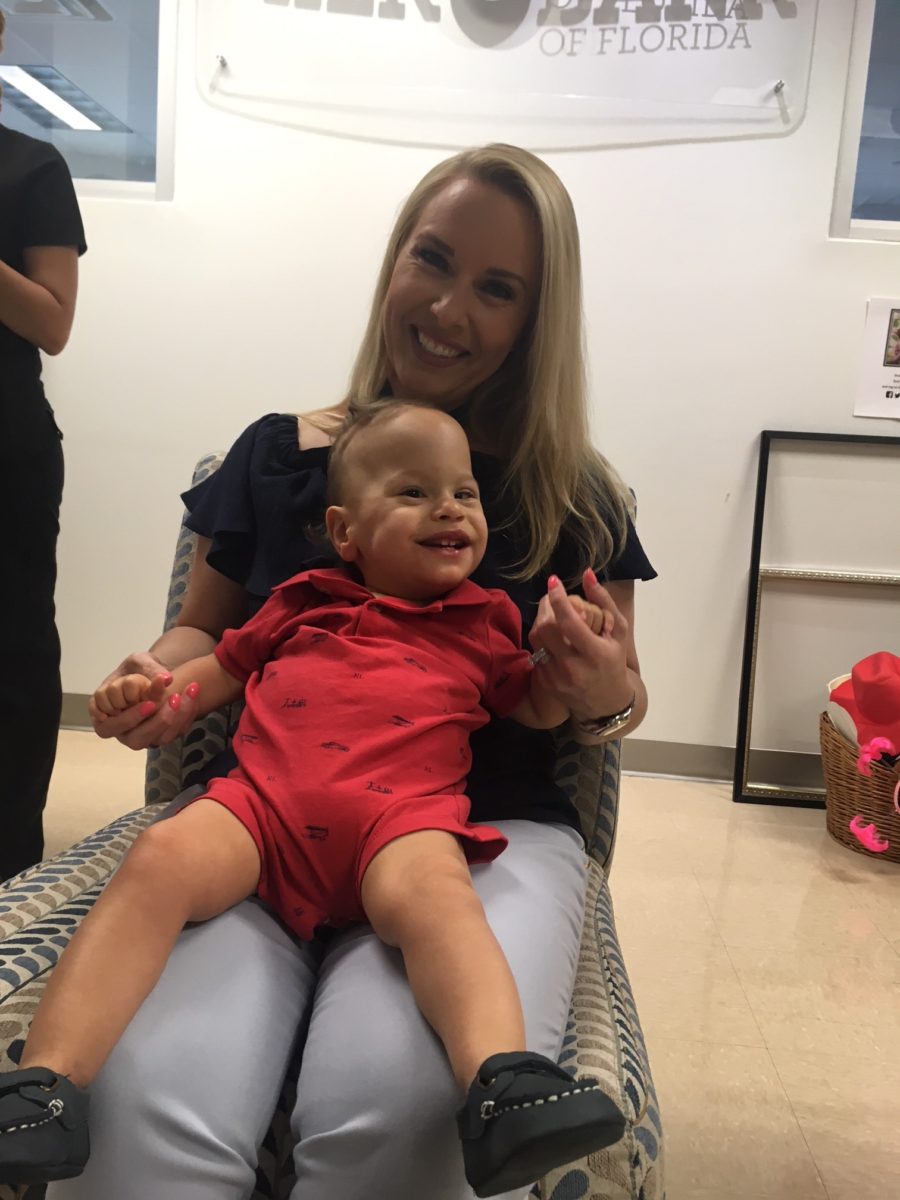 Maria said, "My husband was overwhelmed to see and to meet Brody. He said he saw Benjamin in Brody.  Everything is a circle of life and it's astonishing how many lives our son has touched."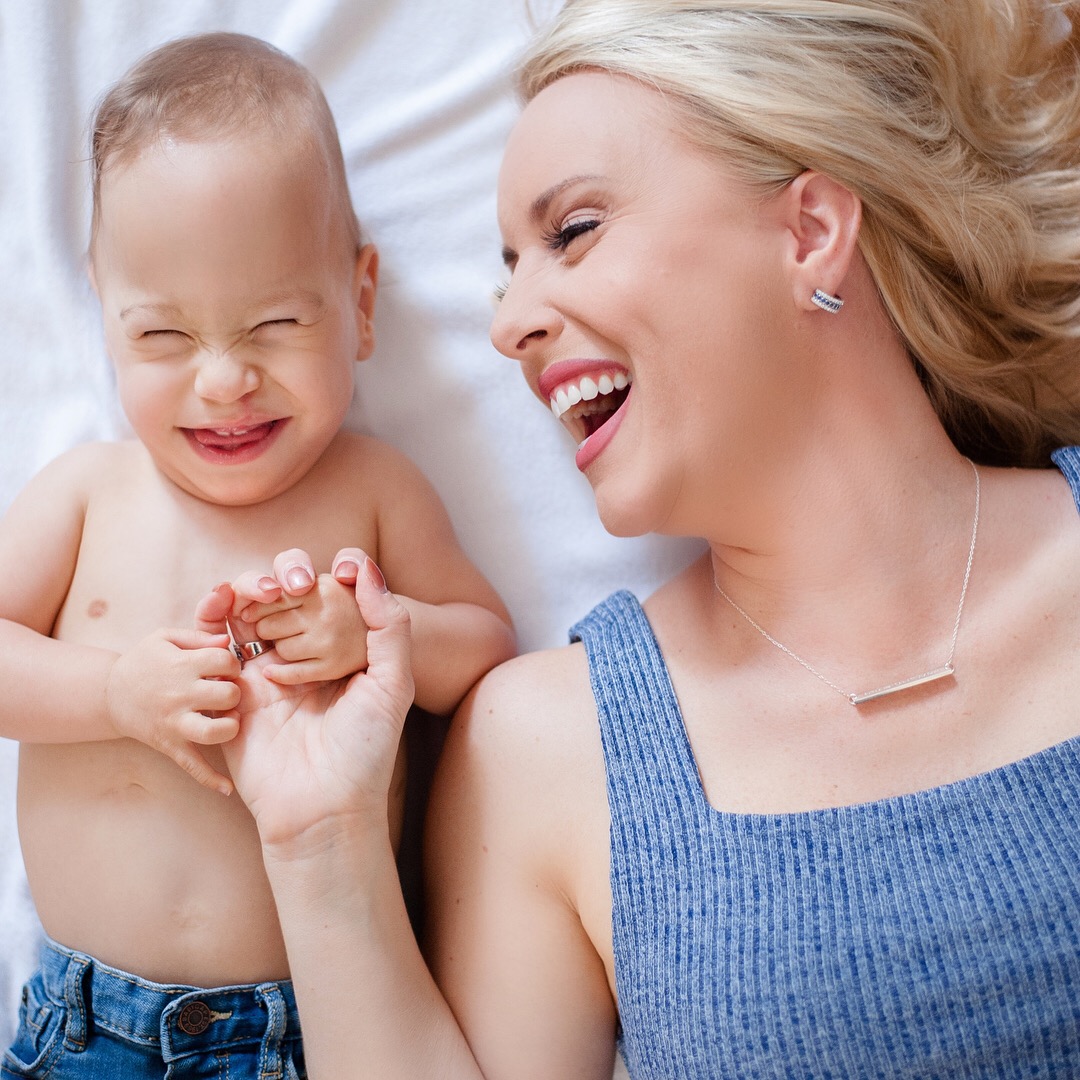 "My Benjamin is smiling back from heaven knowing that mom and dad are happy to help angels on earth."
This piece is dedicated in honor of Benjamin, the legacy of Brody, and the unmatched spirit it takes to be a mom.
Sincerely,
Cheyenne Drews
Categories:
Stories