Behind every donation, there is a story. This is Samantha's.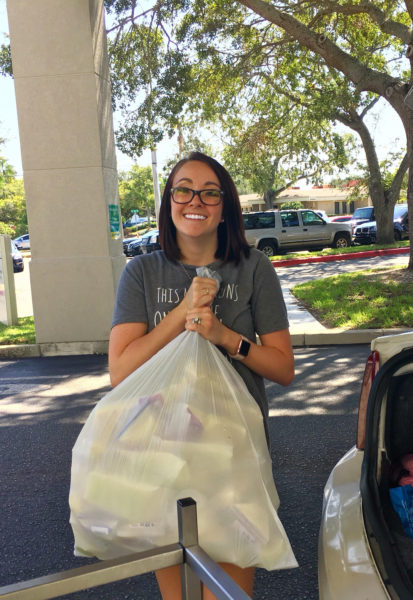 Samantha tried for three months to get her first baby, Ethan, to breastfeed, but was unsuccessful. She was in excruciating pain when she tried and though she met with six lactation consultants, Ethan would not latch. She pumped and bottle fed for the next five months. By then, life was too busy for the time required to set aside to pump. By that point, she was doing an ambulance internship to complete her Bachelor's in Paramedicine. Then, at age two, Ethan gained a little brother.
On the last Wednesday of May in 2017, Samantha gave birth to her second baby boy, Liam. He was amazing at breastfeeding.
"I kept telling my husband in the hospital, 'He's doing it! He's breastfeeding and it doesn't hurt', and I cried because I [had] wanted to breastfeed so badly."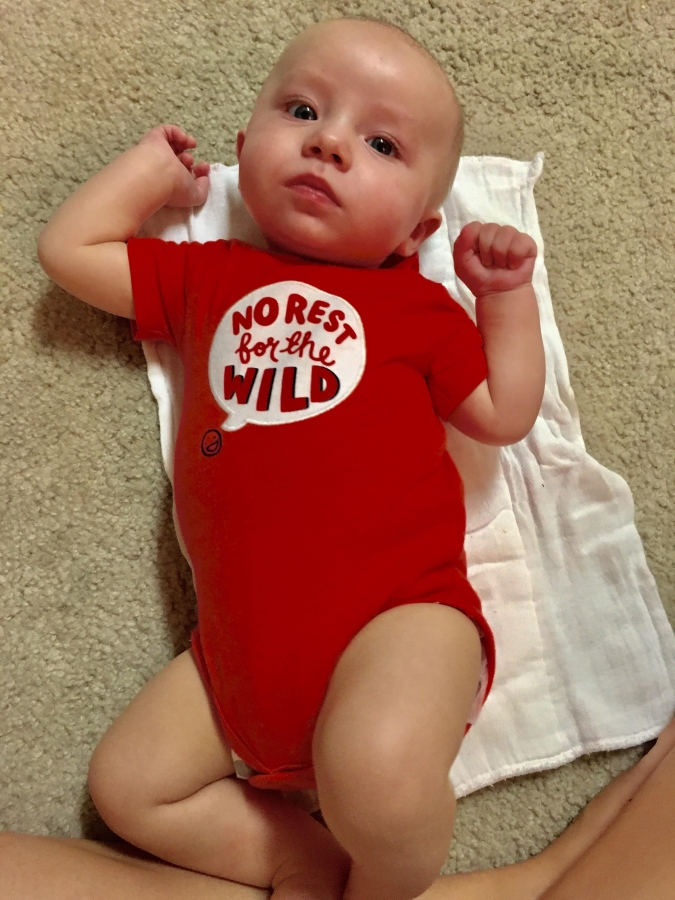 Having missed the opportunity for her first son, Samantha was so moved that she could feed. She cried with joy in the recovery room following her C-section.
"No words can accurately describe the feeling of knowing you're exactly what your baby 
needs."
The following week, she went out for breastfeeding-friendly clothes and bras, but then everything changed. Her newborn had developed a severe milk protein allergy. He was vomiting every time he was fed and couldn't keep anything down. Scared, Samantha took him to a GI doctor and waited anxiously for the results.
"I was holding out hope and crossing everything I had because I loved that bond I had created with him."
Unfortunately, Samantha received the news she dreaded; she could no longer breastfeed her baby.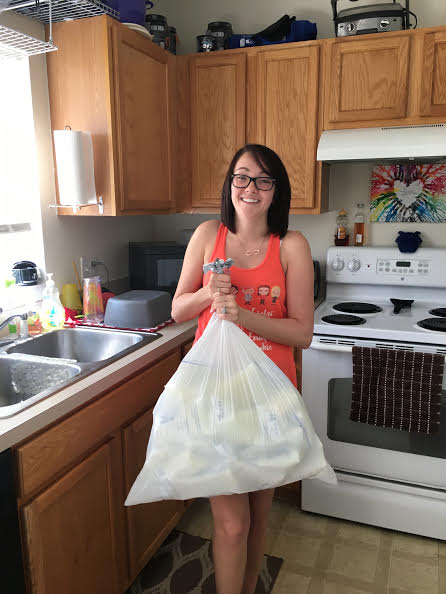 "I was the comfort he always needed. When I fed him, he was instantly content. That is unbreakable and something I miss every day." 
After much testing, they learned that baby Liam also couldn't see and was aspirating his formula. What he must eat now, costs a whopping $57 a can. It is special-ordered with the most broken down proteins he can get.
Having seen a sign to donate milk at Manatee Memorial Hospital, Samantha made the decision to continue pumping her milk.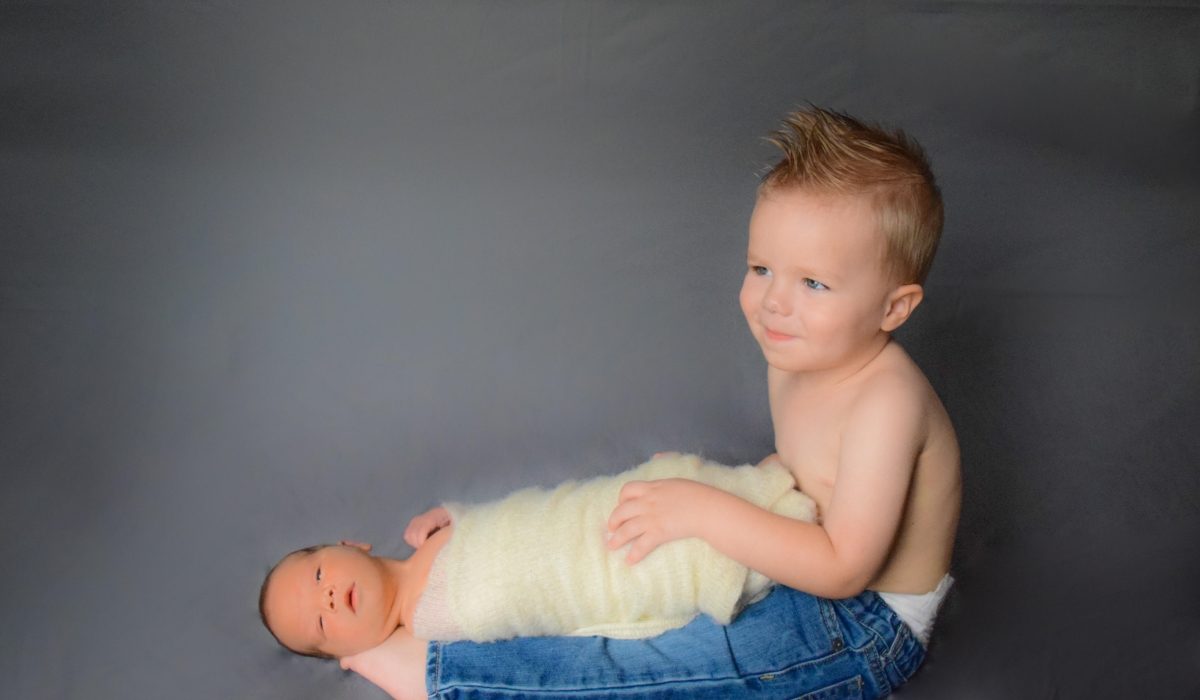 "I've stayed even more motivated since having three hospital stays with a sick baby of my own, wishing there was something someone could do to help him. If I can provide that to someone else's baby, I am more than happy to."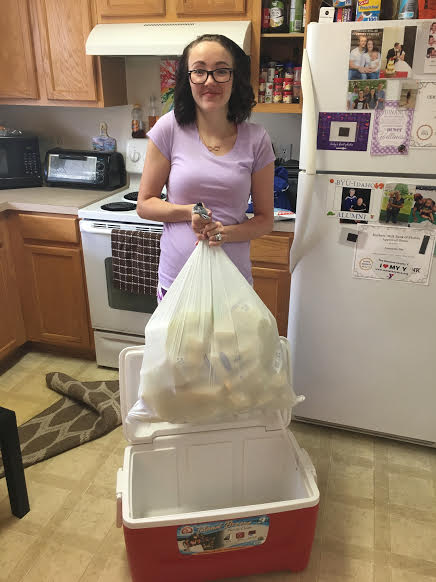 It wasn't an easy journey from new mom to milk donor, but Samantha has no regrets. She has a great support system with her husband and friends, always commending her when she makes another donation and posts about it on social media.
Although saddened that what her body was making caused an allergic reaction with her own child, she thought it was important to share what could save other fragile babies.
"If someone could take 15 minutes, 4 times a day, and it would help my son grow and get better, I don't know what I would do because I would be so grateful."
Samantha is guided by her faith and humility to continue pumping and hopes to do it for at least a year. With a toddler and a 4-month old, setting aside fifteen minutes, 4-5 times a day isn't easy and pumping can lead to cracked, raw nipples. However, the forced breaks throughout the day, have become something Samantha looks forward to. She can focus on her one task at hand, being a supermom.
Having seen the moms rush to the NICU to feed their babies every few hours, she empathizes with needing a break and an outstretched hand.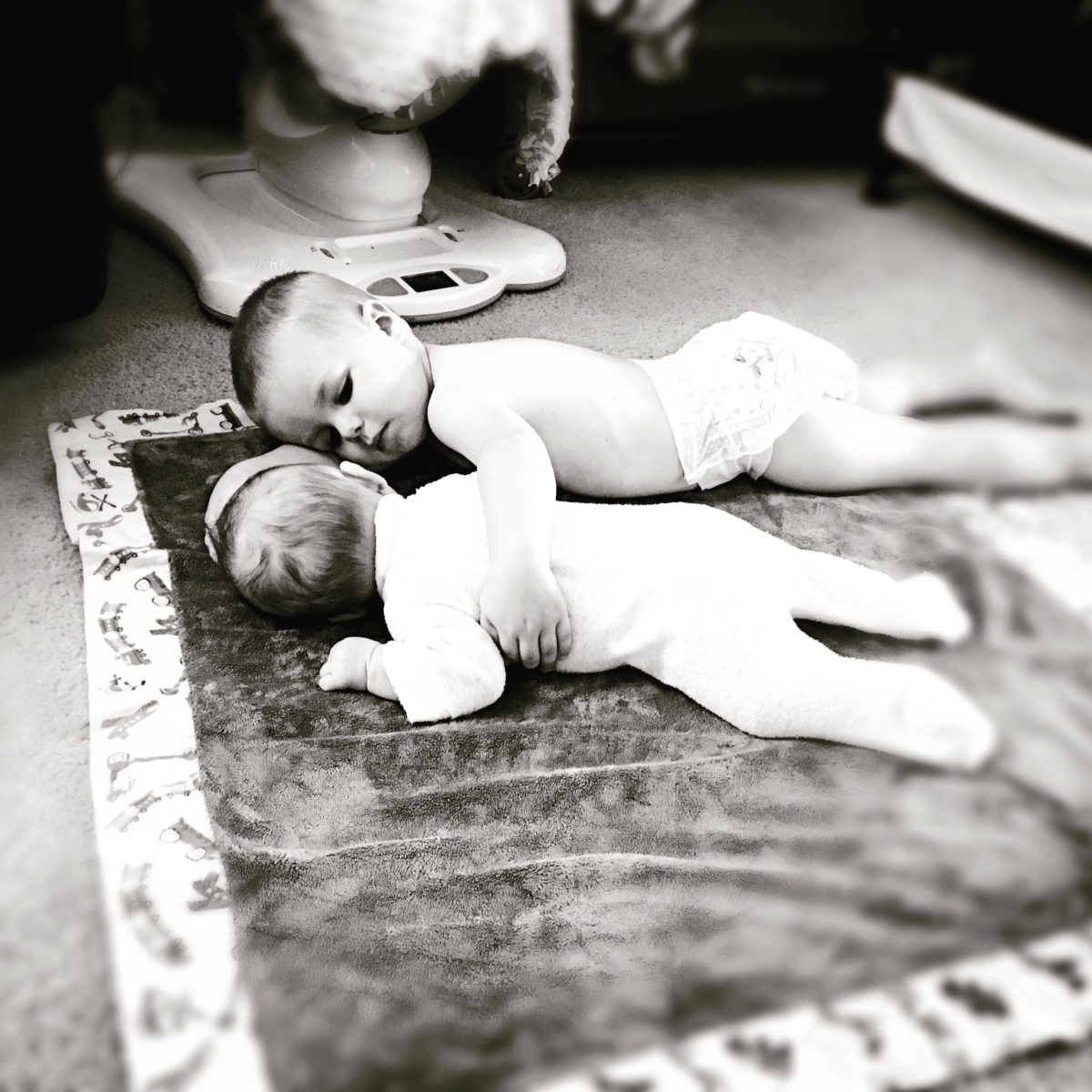 Samantha and her family kept the big-picture in mind throughout their journey. There were countless hospital visits for baby Liam, some an hour away, others requiring overnight stays, but her children, and those she'll never meet, continued to be her motivation.
"Imagining the lives that will be helped and saved from a year of doing this, makes my heart smile and keeps me going every day! I feel like it's my purpose and place to share [milk] where it is needed most! "
It has been no small feat, as Samantha has already donated over 3,000 ounces of milk since being approved as a donor in August 2017.
To Samantha I say: Your story may not read as you thought it would, but none of the best adventures do. May the bond you craved with your children, transfer to the ones you are blessed to have with little recipients you will never meet. May Liam and Ethan grow up knowing they have milk brothers and sisters and may you acknowledge, at least in those fifteen minute intervals you pump for, that you are changing the world.
Interview and article by Cheyenne Drews.